Here are some of the Auto Click Extensions for google chrome and firefox that completely works! Unlike Tinytask for windows in this extensions you will find some limited features however it depends on you to which kind of extensions work for you.
If you want Tinytask for chromebook you can also check it out on our site!
If you're in automation or want to perform repetitive activities like clicking on Buy button during any flash sale, or performing serval click activities in browser than you require a kind of browser extension that helps you to record your mouse click activity and reply it when required.
Extensions are software programs, built on web technologies (such as HTML, CSS, and JavaScript) that enable users to customize the Chrome browsing experience.
It's important to make sure that the extensions you install come from official repositories, such as the Chrome Web Store or the Firefox Browser Add-Ons portal. I
t gives you some degree of certainty that the software you're installing is legitimate and safe, so be a bit warier of extensions that you find elsewhere.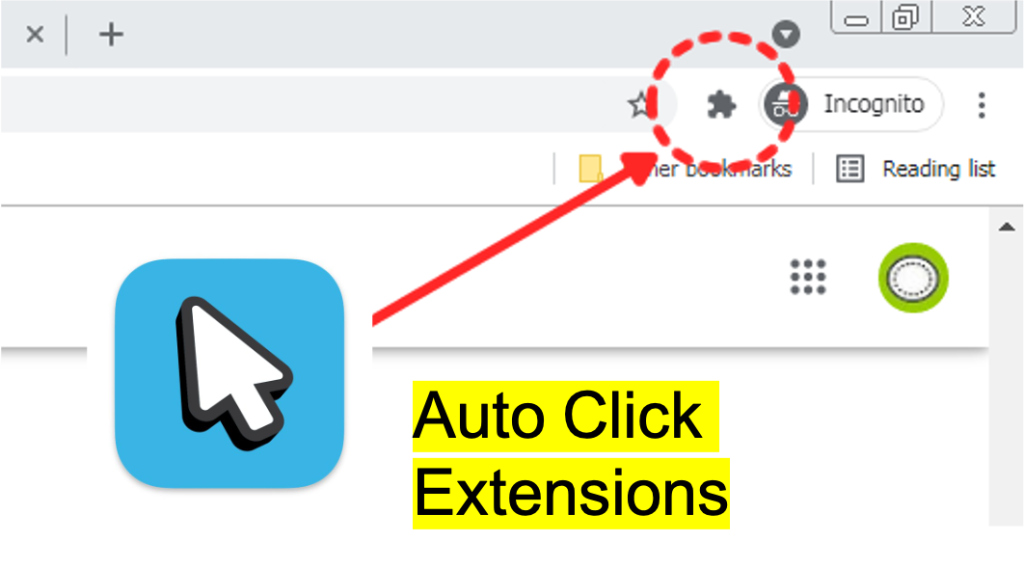 Add an auto click extension
Open the Chrome Web Store.
In the left column, click Apps or Extensions.
Browse or search for what you'd like to add.
When you find an app or extension you'd like to add, click Add to Chrome.
If you're adding an extension: Review the types of data that the extension will be able to access.
Auto Click Extensions List
AutoClick
Just click automation
This is a simple auto repeat clicker. This can be used if you need to click a lot. Control with shortcuts easily.
Start: Ctrl + ,(Comma)
Stop: Ctrl + .(Period)
Start with interval: Ctrl + Alt(Option) + ,(Comma)
This extension is designed to be used in typical web surfing situations. It may not work in Flash or SVG based games.
CTG Plugins
A collection of simple plugins to improve your web browsing experience.
A collection of simple website plugins for a wide variety of purposes, all in one place. Each plugin does exactly what it says and nothing more. Simplicity is key.
Plugins:
• Auto Scroll
• Focus
• Pause All Tabs
• Reveal Password
• YouTube – Extract Captions
• Password Generator
• Auto Click
For all of you who love your HTML clicker games, here's a nice tool to help you get more cookies, candies, and coins.
My Chrome Extension is a toolbox of a variety of utilities to enhance your web browsing experience. Along with several other useful utilities, there is an auto clicker.
With it, you can select an element on a page and a speed, then your browser will click away. No need to break any more mouse buttons
To enable this extension to improve your web browsing experience, it requires permission to read and change data. This permission is only used to allow the various plugins to interact with the webpages.
Note: The Auto Click plugin is not supported on all websites.
Detailed descriptions for each plugin are available on the Extension's Options Page.
Scheduled Click
This extension allows you to schedule a click on any element of a page you are visiting
Want to schedule a click on that link or button?
It's now as easy as 1-2-3.
Find out the ID of the link or button you want to be clicked (hint. right click on it and select "Inspect Element")
Enter the details and press "Schedule Click" in the extension popup
When the time comes.. BANG! the scheduled click will happen automagically
**ProTip – if an element you want to click doesn't have an ID – not a problem! Right click on the element in the Inspect Element window, select "Add attribute" and add the ID in.
Auto Clicker – Autofill
AutoFill input field or auto click button or link anything anywhere.You can configure and check click speed test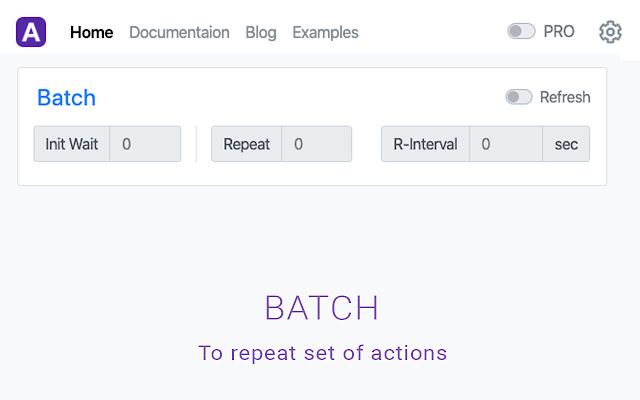 Fill input field or click button or link anything anywhere. easy configure in few steps and work like PRO
Auto click / Auto fill extension developed with HTML, CSS, JavaScript. Quickly configure your job using XPath and work like PRO.